What is Erasmus Accreditation?
The Erasmus+ programme comes to the end of its current programme cycle in 2020. The successor programme will run from 2021 to 2027, and aims to be more inclusive, accessible and sustainable. We will announce details of the new programme as they are confirmed.
Organisations that want to be involved in the Mobility strands of the new Erasmus programme can now apply for Accreditation. Accredited organisations have simplified access to funding opportunities, and an alternative method to the individual application process. Accreditation is primarily for organisations with relevant experience and capacity, that plan to regularly carry out projects.
There are slight differences for each sector, so please carefully check the information below. If you intend to apply for funding in more than one sector (for example, Adult Education and Youth) you must submit a separate accreditation application for each.
Remember that accreditation is not mandatory. You can still take part in Erasmus by applying for individual mobility projects, joining an existing mobility consortium, or hosting participants.

Read more about Accreditation on the European Commission website.
Support Documents
Adult Education, School Education and VET applicants should read:

Youth applicants should read:
Return to Top

VET Mobility Charter Holder Accreditation
If your organisation already holds a

VET Mobility Charter, you can extend it unt

il 2027 by applying for

Erasmus accreditation.

There will be a

'light' re-accreditation process

for Charter holders in 2020

only

.





To apply, you must fill in a shorter version of the KA120 form which becomes available when you input your VET Charter reference. This will include reference to your Erasmus Plan. We have three blog posts to help you develop your Erasmus plan: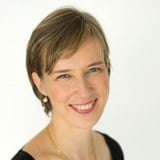 Elva Duggan
Senior Support & Development Officer - Vocational Education and Training
Contact Elva with Vocational Education and Training queries.
Sign Up for Léargas Updates